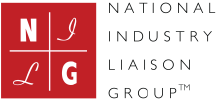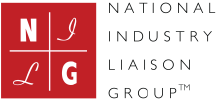 BE A PART OF IDENTIFYING
What Works in
Implementing
Section 503
The survey is now closed.
WHO should complete this survey? Representatives of organizations that are federal contractors, specifically human resources, compliance, or legal professionals who know about their organization's efforts to implement the recent regulations for Section 503 of the Rehabilitation Act.
WHAT is asked in this survey? Participants will be asked to anonymously provide some information about their organization.
Characteristics of your organization
Affirmative action goals/targets related to employing individuals with disabilities
Use of the Voluntary Self-Identification Form to collect disability status information
Practices that are working and challenges with Section 503 implementation
This information will be compiled into an aggregated report, and organization names or individual information will NOT be shared.
WHEN does this survey take place? The survey will be open from September 7 to 29, 2017. It should take approximately 15 minutes or less complete.
MORE INFORMATION: The survey is voluntary and you may skip most questions if you do not wish to answer. With that said, a few of the questions do require an answer so that we can make the survey more relevant to you. Your responses will never be linked to your name and email address (if you choose to provide them). Your responses will be anonymous, and any reports or products that are developed from the survey findings will not identify individuals or their organizations.
We do not anticipate any risks to you for participating in this study other than those encountered in day-to-day life. There is no direct benefit to you or your organization. If you have questions: Sarah von Schrader, the researcher conducting this study, can be reached at sv282@cornell.edu. or 1-607-254-8088. If you have any questions or concerns regarding your rights as a subject in this study, you may contact the Cornell Institutional Review Board (IRB) at 1-607-255-5138 or access their website at http://www.irb.cornell.edu. You may also report your concerns or complaints anonymously through Ethicspoint (www.hotline.cornell.edu) or by calling toll free at 1-866-293-3077. Ethicspoint is an independent organization that serves as a liaison between Cornell University and the person bringing the complaint so that anonymity can be ensured.
TO LEARN MORE, contact Sarah von Schrader at sv282@cornell.edu.
WHY should I participate? The results will inform the design of tools, resources, and other assistance to support contractors in complying with Section 503.
PARTICIPANTS WILL RECEIVE ACCESS TO THE FOLLOWING PRODUCTS:
FINAL REPORT on study findings on study findings to be released early 2018.
ACCESS TO BENCHMARKABILITY, Cornell's online benchmarking tool on workplace disability inclusion.
FREE ONLINE COURSES ELIGIBLE FOR SIX HRCI CREDITS! A set of six one-hour online courses on workplace disability inclusion, designed by Cornell University, will be available from October 3 to December 31.
At the end of the survey, you can provide your name and email address if you wish to receive access to the online courses and a report of this study's findings. Your name and email will not be linked to your survey responses.